The truth is third wave coffee may help you live longer, a study published in 2012, where researchers studied the coffee consumption of over 400,000 people and, after adjusting for potential confounders, found a significant association between coffee consumption and longevity. Coffee drinkers had an apparently low risk of dying from diseases such as heart, respiratory illness, stroke, injury, and accidents. Taking coffee is not just about drinking it and making lovely things, in addition to that it stimulates your brain and makes it highly effective. No wonder Thomas Jefferson, one of the founding fathers of USA, once mentioned that...
---
So, dear third wave coffee lovers carry on drinking coffee, in fact, research shows that coffee is a major source of antioxidants in the western diet, we may not have the time to go to the groceries for fruits, but drinking your third wave coffee at a thinking cup shop within Boston environs is a sure way to release antioxidants into your body system. Antioxidants are important because they prevent cellular damage that might lead to the development of diseases. Type 2 diabetes may be reduced by drinking third wave coffee; this is as a result of the substances contained...
---
While you think of Easter eggs this season, thinking cups just discovered yet more amazing benefits of Coffee, most especially the third wave coffee Boston. If you're new to the coffee world, you would still be trying to figure out the term 'third wave coffee,' it simply means the recent movement within specialty coffee that recognizes coffee as an artisan or craft beverage. Third wave coffee is highly esteemed like fine wine and craft beer, including all the process of producing it. Coffee lovers are aware that a couple of cups of coffee a day can keep them awake, but...
---
• Stumptown Coffee • Third Wave Coffee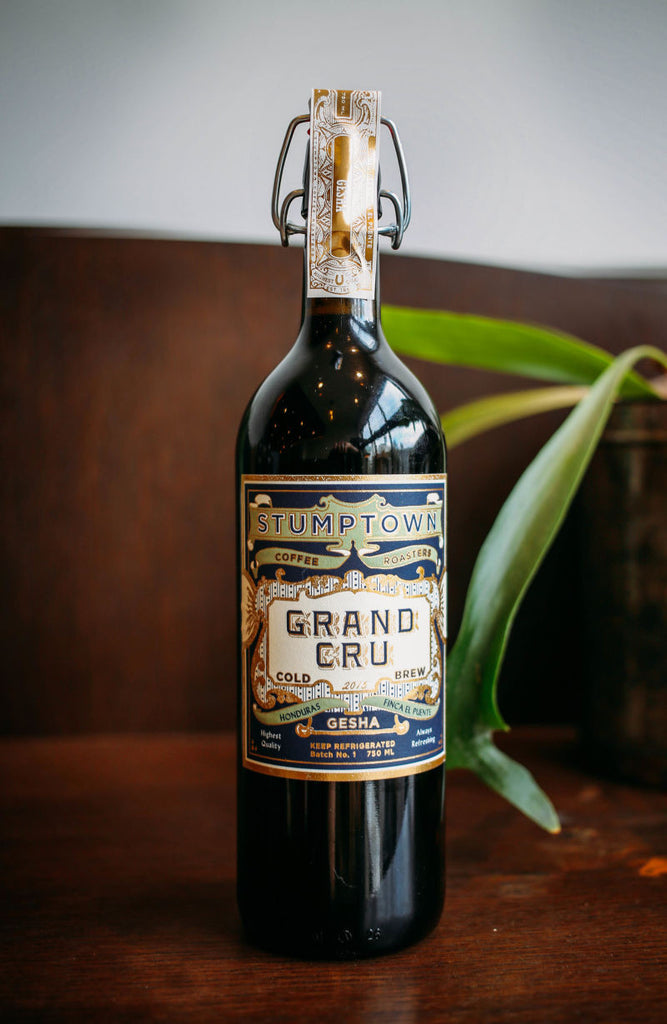 Thinking Cup's carefully chosen Third Wave Coffee roaster, Stumptown Coffee Roasters, has yet again raised the bar. In April of this year, Stumptown released a cold brew coffee housed in a nitro-pressurized can. However, they upped their cold brew game yet again, recently releasing their annual Grand Cru coffee bean as a glass-bottled RTD cold brew! This cold brew is packed in 750 ml bottles similar to wine bottles. It's made from single-origin Gesha beans—one of the most recognizable and highly regarded Arabica varieties. Stumptown's 2015 Grand Cru was cold-brewed directly by the roaster using Finca El Puenta Gesha beans...
---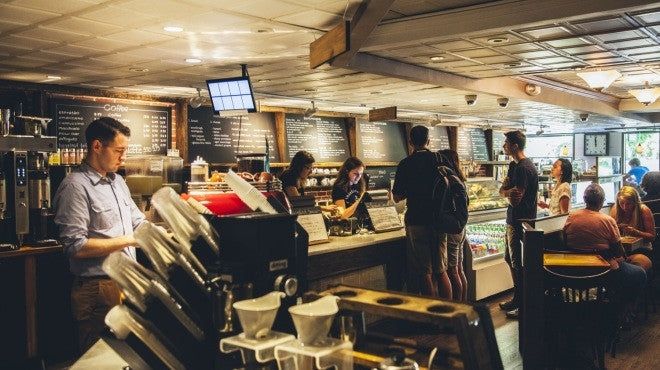 Boston's Downtown Crossing has changed. When we first saw it, almost a decade ago, it made no sense to us why this neighborhood in the heart of the city, just off Boston Common, and hemmed in by a financial district to the east and theaters to the south, looked like it had given up on itself. What we didn't know then was that change was underfoot, and Downtown Crossing today is (largely) gleaming with luxury rentals and hotels, expensive restaurants and post-theater speakeasys.  Now this is developer-driven growth, and there are Bostonians who complain that the area feels inauthentic. They probably said...